Guaranteed Removals is the nation's largest reputation management company, specializing in the permanent deletion of negative online material. In today's digital landscape, a positive online presence is integral to professional success and is a highly effective means to influence public perception.
With a team of 75 full-time employees, the professionals at Guaranteed Removals work diligently to develop customized solutions that are tailored to the unique needs of our clients. Our primary objective is to secure positive results as we focus on providing individuals and businesses with the opportunity to validate the integrity of their person or brand.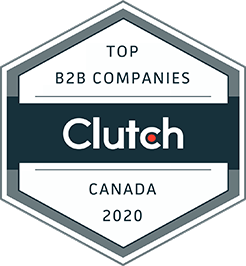 Guaranteed Removals has been featured on Maclean's 2019 Startup 50 ranking of Canada's Top New Growth Companies, and The Globe and Mail recently named us as one of the nation's Fastest Growing Companies in their inaugural Report on Business ranking.
We would also like to congratulate all other reputable companies on making Clutch's list of top PR firms in Toronto, Canada.
Clutch also has a sister site, the Manifest – a business resource that compiles company shortlists based on geographic location and primary services. The site also features business survey data and how-to guides to help users navigate the buying process. The Manifest also recognizes leading companies in their field, to which Guaranteed Removals has been listed as a top PR firm in Canada.
We are thankful for all of our clients who have allowed us to be part of their success and look forward to new partnerships in 2020
Check out our Clutch profile to learn more, or get in touch directly to start your next project today!